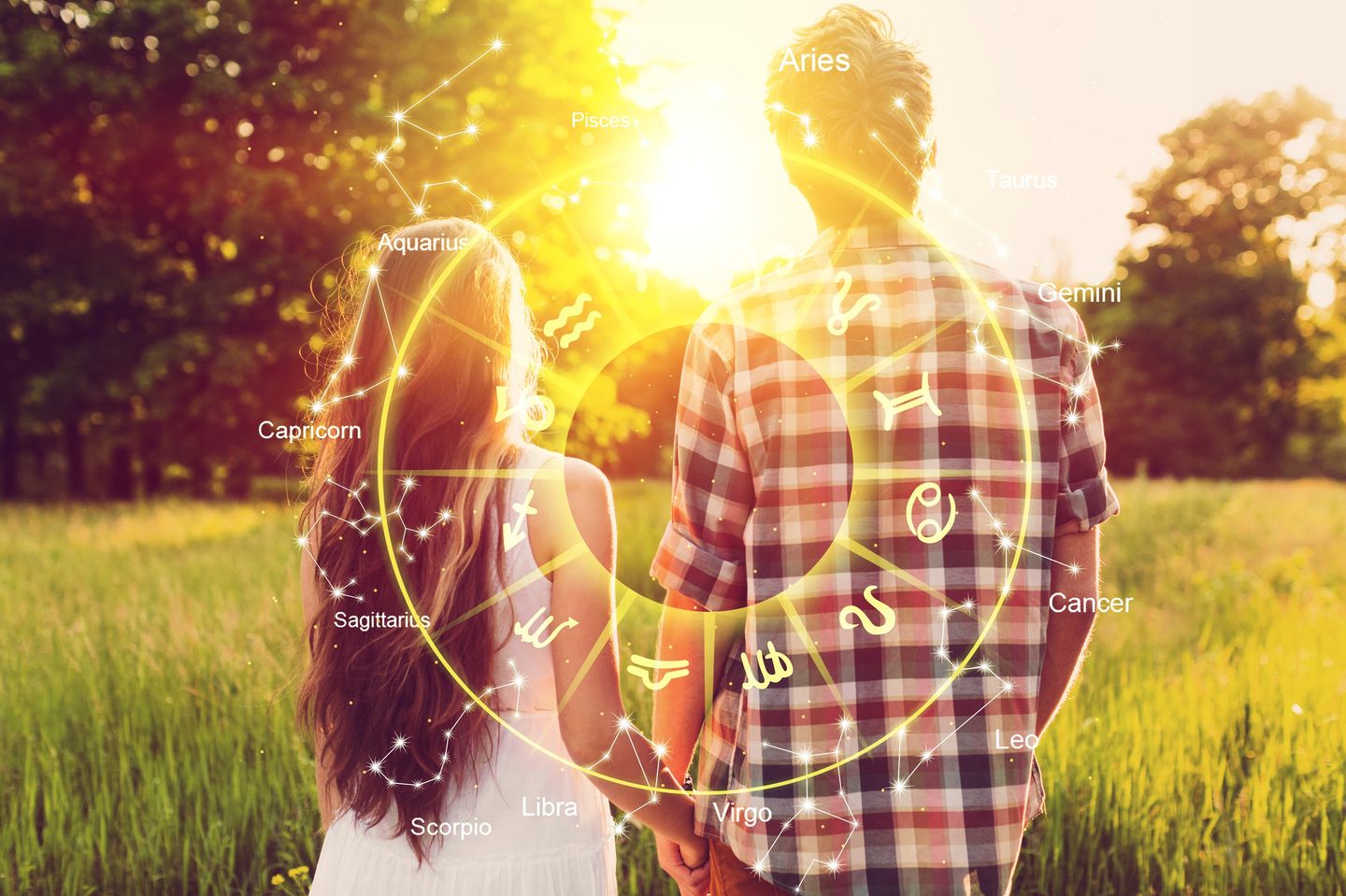 Aries Mar 21 - Apr 19
Even if you are no longer a child, something childish remains in you. And today it will awaken in you and declare itself with all the power of its childish, but not quiet voice. You will have to pay due attention to it - both you and your loved one, otherwise a real riot may arise.
Taurus Apr 20 - May 20
Today the stars recommend that you be crystal honest with your loved one, because otherwise your relationship will not make any sense. If trust leaves your tandem on this day, then you should forget about the tandem itself, like a pleasant morning dream.
Gemini May 21 - Jun 20
Your loved one will behave unpredictably and non-trivially today. Therefore, forget about logic: it will not help you understand it. Better try to feel like him, stand in his place and look at the world through his eyes. This will give a much more tangible result!
Cancer Jun 21 - Jul 22
On this day, many events in your personal life will occur at the most inopportune moment. A phone call, a need to explain yourself, a request to talk seriously in the end, and even a meeting with the Man of Your Dreams - everything will be very, very wrong at the right time.
Leo Jul 23 - Aug 22
On this day you will want to constantly rush. Do everything as quickly as possible and achieve the desired result in the shortest possible time. However, speed is, unfortunately, not the hammer with which you can knock on the door of your loved one's inner world. It's better to hurry up slowly...
Virgo Aug 23 - Sep 22
On this day, the stars do not recommend leaving the house or at least going far from it. If this happens, try not to break your usual route or explore new lands. Such research may adversely affect your personal life.
Libra Sep 23 - Oct 22
Today your loved one will want to show you how smart and independent he is and thereby make you proud of him. However, such an action can cause a reverse reaction in you, which you still try to keep to yourself.
Scorpio Oct 23 - Nov 21
On this day you will have to force yourself to show signs of attention to your loved one. An incomprehensible reluctance to do this will actively hinder you, but you will still be stronger than him. It is necessary to overcome this unexpected barrier, otherwise various difficulties may arise later.
Sagittarius Nov 22 - Dec 21
Today you will really need the support of your loved one, both moral and physical. That is, without it, it will be quite difficult for you to make an important decision and get off the bus, and it is unknown what will cause the greatest difficulty. So let him be there all the time! Yes, just in case.
Capricorn Dec 22 - Jan 19
Make yourself a Worry Free Day today. Put all your problems of your personal and other life aside for the indefinite future: let them somehow resolve themselves, and live at least a little for your own pleasure. Fortunately, on this day you will be able to indulge in laziness without any tragic consequences.
Aquarius Jan 20 - Feb 18
Today, no matter what you do, you will really need the approval of your loved one. Even if he doesn't understand anything about this issue at all. It is difficult for stars to explain the reason for such an incomprehensible dependence, but the fact that it will exist is a fact. Your significant other will have to come to terms with this.
Pisces Feb 19 - Mar 20
Today you will think seriously about the value of family and the role this value plays in your life and in the life of your loved one. The stars recommend thinking about these issues together - maybe some plans for the future will be lined up, more or less definite.
---
Horoscope
Horoscope for all zodiac signs for today, tomorrow and the day after tomorrow