Culinary Horoscope for tomorrow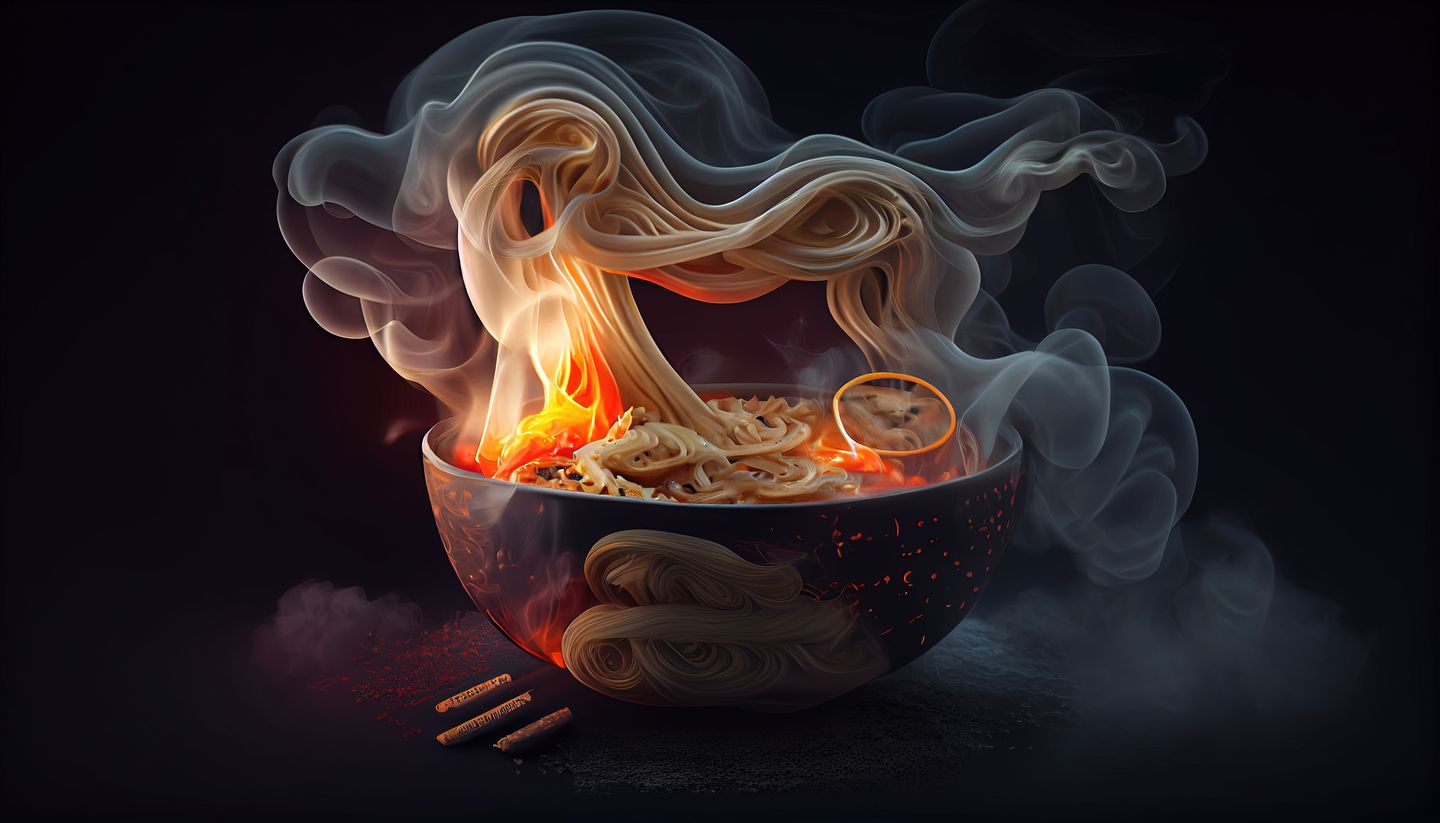 Aries Mar 21 - Apr 19
Do not trust the world-wide recognized and widely used system of weights and measures, called "by eye". Today, your eye will not be particularly accurate.
Taurus Apr 20 - May 20
A good day to add a few touches of Korean cuisine to your menu. It is not necessary to spend it entirely in the corresponding restaurant, but adding spicy Korean carrots or chim-chi cabbage to the meat would be quite useful. Eggplant and cauliflower will also be good, but squid should not be eaten today.
Gemini May 21 - Jun 20
The most delicious dishes will now be served wherever you decide not to go. Since nothing can be done about it anyway, try to eat with as many friends as possible in order to minimize the chance of meeting a friend who unsuccessfully invited you to come along and is now eager to tell you what a luxurious chance to please your taste buds you missed.
Cancer Jun 21 - Jul 22
Kashi is the motto of today. For breakfast, eat a portion of Sir Henry's oatmeal, for lunch - something with buckwheat porridge as a side dish, for dinner ... In principle, you can not have dinner at all - it won't hurt you today. If the body insists - feed it the same buckwheat. Preferably with milk, unless, of course, your body digests it (alas, not everyone can boast of this).
Leo Jul 23 - Aug 22
Eat the most trivial yogurt for breakfast today. They say that it is not only tasty, but even a little healthy. And for dinner ... Nothing will rest so nicely this afternoon in the depths of your stomach, like potato cutlets with trout. The main thing is that the amount of potatoes in them, if it would exceed the number of trout, then not too much. And don't be modest. An extra cutlet won't hurt you.
Virgo Aug 23 - Sep 22
Today, most likely, you will not be able to spend a lot of time eating, and eating on the run, dry, choking and not getting any pleasure from the process is not our method. It is better to save money on work or sleep, but if this is not possible, arrange a fasting day for yourself. If only there were some fruits at hand, not to chew anything at all - it's harmful for the jaws.
Libra Sep 23 - Oct 22
The success of this day depends not least on what you want to have breakfast, how you like lunch, and even, albeit to a very small extent, how edible dinner will be. Therefore, if in the morning you can eat something at all, it makes sense to prefer the most natural solutions. You should not eat pineapple-flavored cottage cheese, as well as pineapple-flavored cottage cheese. It is better to drink a cup of fragrant tea with a piece of lingonberry pie and a donut with real strawberry jam.
Scorpio Oct 23 - Nov 21
Do not sit too long in the same place today. And in choosing places to eat food, show mobility and ingenuity. With some luck, today you will be able to find a wonderful place and taste the divine veal steak there. The main thing is that by that time you have managed to get at least a little hungry. Eating such things on a full stomach is not recommended.
Sagittarius Nov 22 - Dec 21
For food today it makes sense to go where it is closer, and you have to wait the least long for an order. You simply won't have time for other options. Although no - who's stopping you from ordering delivery directly to you? Let them bring you a hodgepodge with olives and a chicken Kiev with french fries. Unless, of course, you don't mind olives.
Capricorn Dec 22 - Jan 19
Today in everything we must strive upward. Therefore, choose dishes decorated with a cone shape, and give preference to those with a higher cone. Even now it is better to drink from tall and narrow glasses. The content characteristic of today's meal is the obligatory presence of poultry meat. At worst - bird's milk.
Aquarius Jan 20 - Feb 18
Today, no dietary considerations, unless, of course, they are due to strict medical prescriptions, but taken in the name of the preservation of the figure, should be an excuse to deny yourself the pleasure of eating properly something that is usually limited in consumption. Do not be afraid of fried, spicy, salty, fatty and pickled. Sometimes you can.
Pisces Feb 19 - Mar 20
The day predisposes to going to the bathhouse or to any other contact with water (a shower does not count, although at worst it will do). And after water procedures, oddly enough, appetite can seriously break out. But now it's not worth pampering him especially - the day for gluttony is extremely inappropriate. Therefore, try to persuade the body to do with vegetarian salads.
---
Horoscope
Horoscope for all zodiac signs for today, tomorrow and the day after tomorrow